How to Choose a Pet-Friendly Carpet/Rug?
Nowadays countless people own pets and they like to style up their pets' places with amazing rugs or carpets. But
choosing the wrong and bad quality of rug or carpet will have stains and uncomfortable odor on them spoiling the mood of
the pet owners.
The best pet-friendly carpets or rugs will be more durable and more stain-resistant than those which are made with
low-quality material. Today there is a range of varieties available in the market to choose from as more advances are
happening in the rug and carpet-making industry.
So choosing the right and pet-friendly rugs or carpets you will be able to keep yourself and your pet
happy. Pets can make a mess of your carpet or rugs but you don' have to forgo the pleasure of carpeted house or plan for
hard flooring as we in this blog post will discuss how to carefully choose the best type of carpet and how to look after
it.
Choose the Rugs Made of Jute Material
When you shop for the right and durable rugs then it is important to consider the material used in the rugs. Our
recommendation is that you buy jute rugs, that is
made of Jute material because this natural fiber is extremely durable capable of withstanding the wear and tear. Jute
rug can be vacuumed very easily and the natural brown color of this rug will camouflage the dirt, so you won't be
cleaning this more often.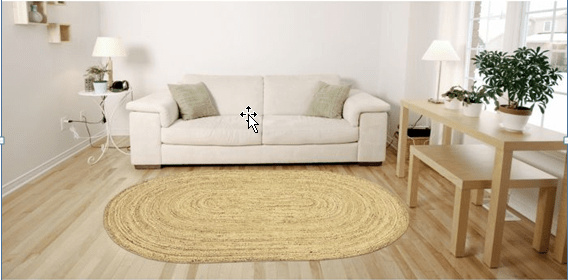 Choose the Pet-Friendly Colors and Patterns
If you are not choosing the brown-colored carpets for petsdiscussed above, then you should choose dark-colored Designer rugs as these will be able to hide
most of the stains as well as hide the hairs of pets much better. But if your pet has white or light-colored hair then
choosing the dark color will not be the best choice. So in this case choose the light-colored rug as it will be able to
hide the stains much better. But it will always be best if you try matching rug color to your pet's hair color.
Next comes the patterns and if you choose the right patterns of carpet then it will be able to hide most of the
footprints and hairs of your pet. We here suggest that you choose carpets having repeating patterns as they will be
capable of disguising your pets' hair and footprints.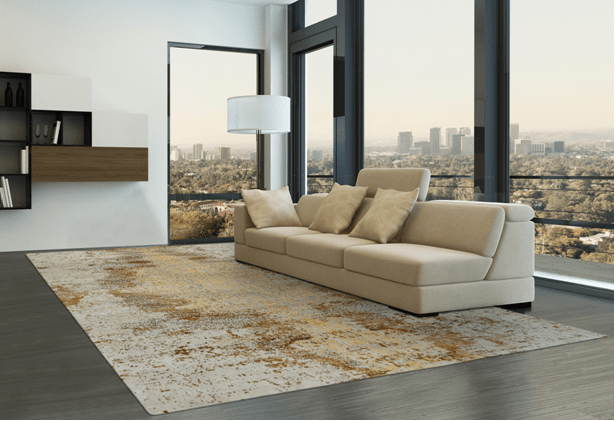 Choose Smaller Sized Rugs
Smaller-sized
rugs are considered very pet-friendly rugs. Even if you have a large area to cover don't choose larger rugs but
instead use two short sized rugs because it will be easy to find the replacement for smaller ones and also these will be
easier to be packed for taking them to cleaners.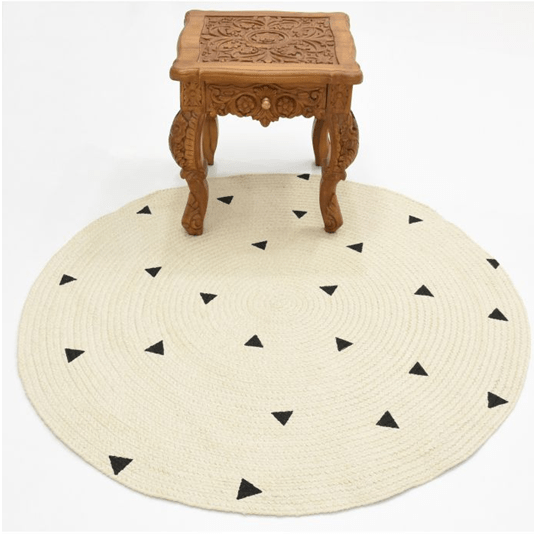 Conclusion
In the end, we just want to say that no matter what style, color and material of rugs or carpets you buy, you have to
take care of them by vacuuming them periodically and if they are too dirty for vacuuming, then take them to cleaners to
have them professionally cleaned. By keeping all the things in mind mentioned above in the blog post you will definitely
be able to find the best pet-friendly rug or carpet for your pet.
If you are looking for a pet-friendly carpet or rug, then don't bother searching anymore because
CarpetLive's pet-friendly rugs or carpets are not only the best in quality but also are very
budget-friendly. We have a range of products available in different materials, colors, and patterns to choose from, and
our products are known for their durability and also are proven to be stain-resistant thus making you and your pet
happy.